Kuzi was born out of a passion for living well and the firm belief that African products can be both beautiful and useful. So often the design of lifestyle products is separated from the knowledge of indoor plants, creating a barrier to growing and displaying your plant collection. Kuzi works with a variety of Kenyan producers and manufactures to bring you an edited selection of the best interior design and greenery.
Our products are designed taking into account years of landscaping and gardening experience to provide pocket friendly ways to live well without the hassle. We also produce a range of products that reflect our love of African artistry, allowing you to enjoy a little bit of the Kuzi philosophy even if you are not blessed with green fingers!
Katy
I've spent years working in landscaping and interior 'greening' and know there are huge gaps in the market here making it difficult to have a home or office filled with plants and great products. I am devoted to making modern living in your home or corporate space easier and more stylish. I'm a lover of the high end and the low end, a compulsive acquirer of beautiful things, be they stones on a beach, inspiring books, unusual plants, the perfect jean or a rescue work of art that's so bad it's good. I love dogs, running, white wine, being on airplanes and I drink more tea than anyone you've ever met! Essentially, I am a maximalist and proud! Our material world is part of what makes us humans so special! Beautiful things tell stories if you listen hard enough – it's a benefit if they are useful too!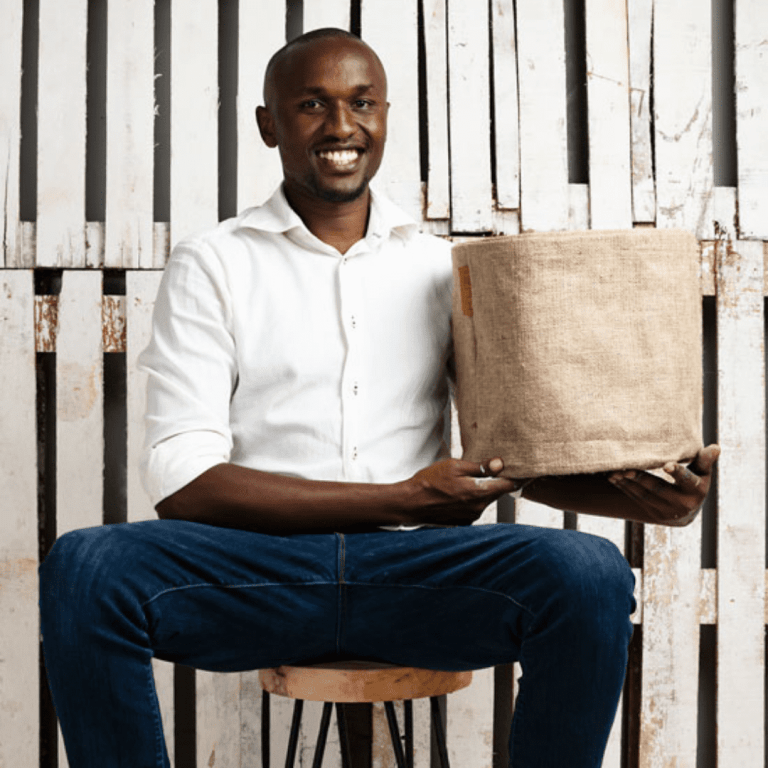 Elvis
I started my career working as an accountant for four years with an N.G.O. and then moved on to work within landscaping and interior décor industry.
I enjoy gardening and innovative ways of living and furnishing homes. Being a finance person, I have fun building back-end systems and crunching spreadsheets but a day meeting people and making their living space enjoyable is a bonus!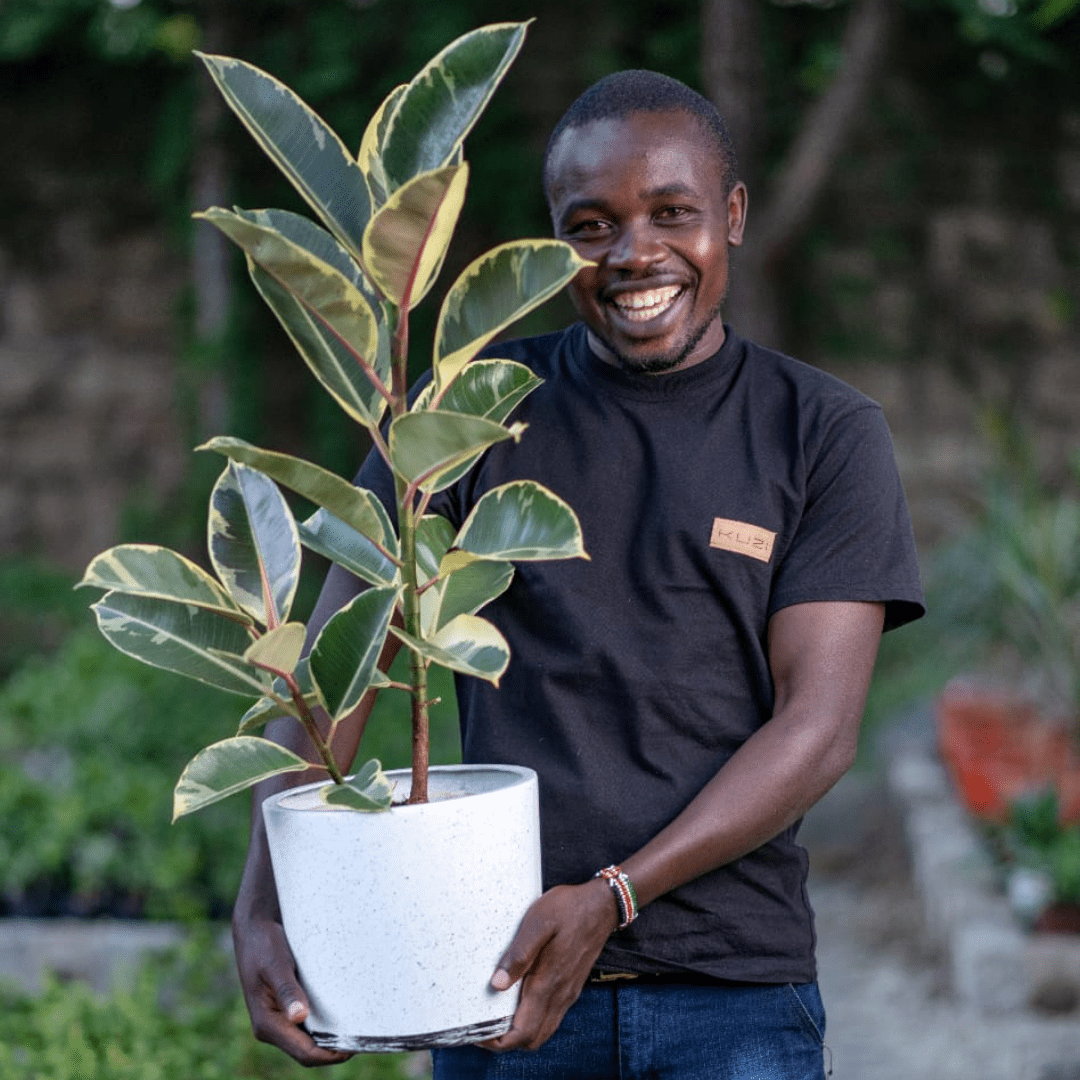 Dan
Hi, I'm Dan. I started out with Kuzi as their first employee back when we had no greenhouse and fewer products! My role has to been to grow the nursery and mastermind the greenhouse as we tend to do all our construction in house. And, of course, you might also know me from my packed delivery days when I drive all over Nairobi to ensure your plants and pots arrive in their best condition.